10 Meaningful Presents Friends on This Valentines Day
How far is Valentine's day you can actually count it on your fingers? Reading this sentence, you must have gone to the happy zone when you are with your partner a.k.a valentine and having the time of your life. Although you have read, gone through or asked the meaning of valentine's day yourself we wonder not. It is a system that we follow because we love, admire and adore the idea.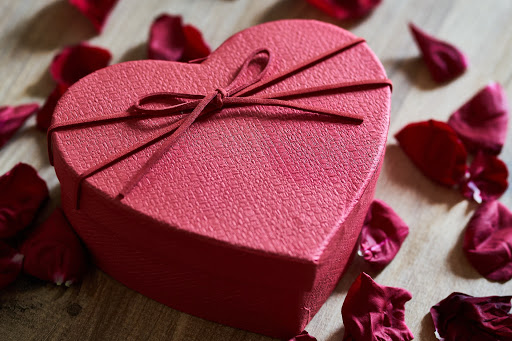 Valentine's day has been restricted to be celebrated between couples though there are liberal people who celebrate it with their loved ones and not just a partner. This valentine why don't you also give a chance to this new ideology and make valentine's day about all women you love and not just your lover.
Presents for mothers and grandmothers
1. God idols
A stereotyped thought but a very relevant one too, a Ganesh murti, a Shiva murti, or Krishna murti for you moms and grandmoms will be marvellous. Paint them well if you can, to make it a pleasurable experience. Your mum surely won't take a step back from flaunting it endlessly.
2. Handbags
Handbags are another great, sure shot option for they never miss on stealing a girls heart. Also, they are very convincing for a present as they solve both look and purpose. A black statement purse is definitely an in choice.
3. A trip to her house
Going to grandma's house was common, and a ritual when you were a kid, but the occasion slowly melted with the building pressure of your studies and schedules. Take her for a stay there again. You can watch movies, play games and whatnot.
4. A date with her
Take her on a date like you would have if it were your partner. Dress well, take her for a drive, take her to a good restaurant and have a hearty food time together. Also, do extra sweet things like bringing a bouquet and opening the door of the car.
5. Take her shopping
Women love shopping at all times and all occasions. Going for shopping and taking selfies are two such things women can't get over and love to do. If you are old enough or earning at an early age, try paying the expense to make the moment truly memorable, and your mom proud.
Presents for sisters and friends
1. Dresses
The number one gifts for girlfriend or girls will remain to be attire because of the functionality, liking and fanciness of it. Who wouldn't want an extra dress in the wardrobe, that too as a gift? Make sure what you gift, is her style.
2. Pocket money
If she is a choosy one and makes it hard for you to pick a present, gift her a voucher or some cash for her to fulfil her own choices. She has preferences pretty clear to make an informed decision of needful and extravagant things.
3. A ring
Why do rings have to be specific and secluded for lovers, when anyone and everyone can wear and flaunt them. If you earn well, buy her a rich gold ring to show gesture and love. Sisters never back down from taking such presents anyway.
4. Ask for a bucket list
With little sisters, you need less bonding time and more lavish presents to rule their hearts, whereas it's vice versa for older sisters. Hence ask for her bucket list and buy her all that she wants as long it's not you spoiling her and also it's in her budget.
5. Take her for coffee
For older sisters, it's valuable time you spend together, and that's what matters. The guidance she imbibed and the wise words she recites makes all the difference in the world. In our busy schedules, even if it's the valentine's day that finds us this luck, it's worth it.
Spend this Valentine's Day with everyone in your life and not only lovers.
Happy Valentine's day!