5 Most affordable two-wheeler insurance schemes of all time
For all the car or vehicle owners, it is mandatory to have a two-wheeler insurance policy. Other than all legal necessities, insurance is taken to cover your two-wheeler vehicle that can be a bike or scooter against any damages. The damages caused to a two-wheeler or its riders can be due to some unforeseen events such as road accidents, natural disasters or theft of motor vehicles, can be covered under the insurance policy.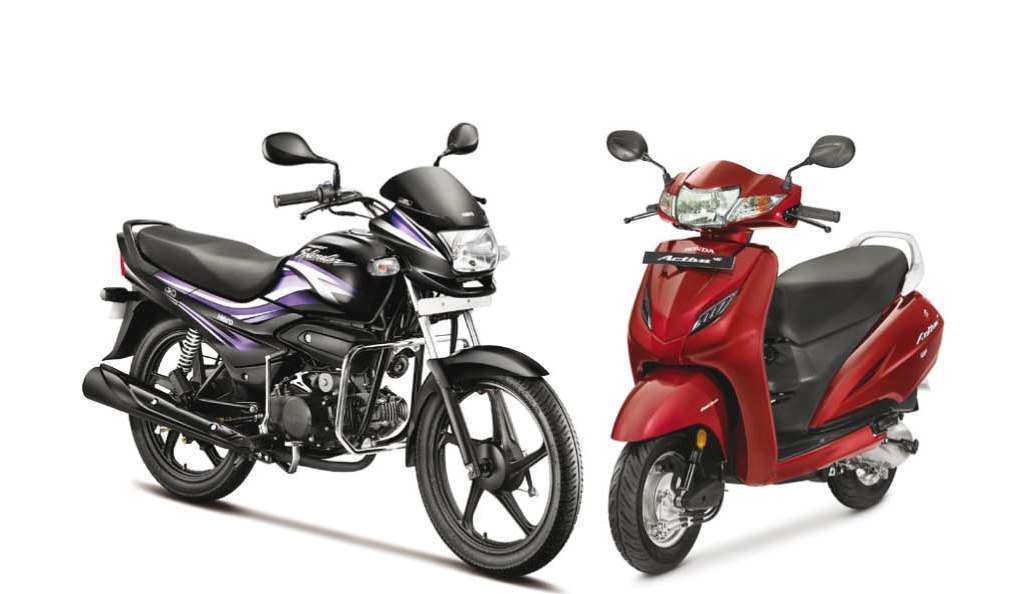 Availing two-wheeler insurance is no easy task. The two-wheeler owner may have to deal with a lot of company representatives or go through a lot of hectic research before zeroing a particular two-wheeler insurance policy. Now, before you change your mind and just opt for any random insurance policy, scroll down to get a vivid idea regarding the best of the options available in the market. Browse down to know more about the two-wheeler insurance.
Two-wheeler insurance schemes:
Some of the most affordable two-wheeler insurance schemes of all times are as follows:
Bajaj Allianz Two Wheeler insurance
Bajaj Allianz general insurance is a joint venture between Bajaj Finserv Limited and Allianz SE. It is one of the most opted two-wheeler insurance schemes as it costs less. It adopts a simple process of settling claims. It offers comprehensive coverage for the vehicle and third party liability. The added advantage is that they offer cashless and hassle-free claim servicing with the associated workshops.
Bharti Axa Two Wheeler Insurance–
Bharti Axa is the first organization that deals in general insurance and has also received two popular certifications ISO9001:2008 and ISO27001:2005 in their very first year of operations. This remarkable achievement demonstrates the organization's focus on quality, customer relationships and the simplification of the claims process. The Bharti Axa Two Wheeler Insurance provides the premium calculations to prospective individuals seeking to buy insurance plans from the company.
DHFL Two Wheeler Insurance-
Bike insurance offered by DHFL two-wheeler general insurance provides complete protection to the insured vehicle by covering it during unfortunate events. If anybody thinks that the premium that they are paying towards DHFL bike insurance is higher then you can reduce this without lowering the package offered under this plan. DHFL's cheapest 2 wheeler insurance is designed for the needs of people from every walk of life. It offers a fully digital process insurance policy, which does not involve any paperwork. It also offers EMI protector option which covers the EMI for 3 months of the insured vehicle. 
Digit Two Wheeler Insurance
Two-wheeler insurance is needed when it comes to ensuring the safety of your bike. Digit's two-wheeler insurance policy offered by DHL General Insurance can be customized as per the user's needs. It covers the insured vehicles for third party liabilities and own damage. The insurance policy works as a financial shield if any unfortunate mishaps arise.
Liberty Two Wheeler Insurance
This insurance policy covers motorcycles, bikes, mopeds, etc. Liberty offers one of the cheapest 2 wheeler insurance scheme, which covers a wide range of misfortune events. The two-wheeler insurance offers protection against liabilities that could arise out of third party issues as well as against other expenses that one may incur as a vehicle owner. It offers No Claim Bonus (NCB) which is paid as an immediate discount on the premium of the own damaged portion. It is provided only under the condition that the insuree is subjected to the NCB during the last plan period or renewal of the plan. 
So, the two Wheeler Insurance Plans not only covers the third party liability, which is mandated by the Motor Vehicles Act but also covers the loss to the vehicle due to various reasons. Do not fall for fraudulent offers, check for the options you require and then opt for the insurance policy which caters to your need.