Reasons To Get Your AC Serviced
An air conditioner is vulnerable to damage. This can decrease your air conditioner's efficiency by 5% annually. Air conditioners that aren't properly maintained use more energy to operate. Frequent air conditioning service will guarantee that it performs at optimal efficiency.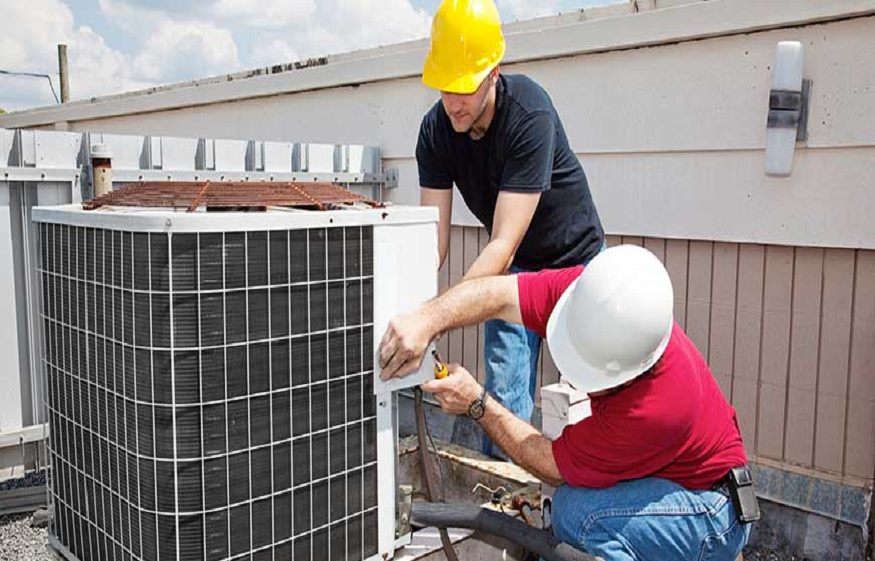 Even if your air conditioner is functioning well, you should still get it serviced once a year. While it operates, your ac unit becomes less efficient because it gathers dust and dirt in strategic areas. As part of the ac servicing, your air conditioner will be cleaned, inspected, and maintained. 
Spring is the ideal season to service your air conditioner. Have your air conditioning service at least once every year. You can keep your air conditioner in good working order by hiring a professional. Here are ten justifications why ac service is crucial:
Regular AC maintenance will guarantee clean air filters. When dust, dirt, and viruses build up in your ac unit over time, your home's air quality suffers. This can lead to serious health issues including asthma, allergies, and lung infections.
Maintaining your air conditioner regularly will improve the quality of the air in your house and distribute fresh air evenly.
The need for an ac replacement can be avoided with routine ac maintenance. The lifespan of your air conditioner will be extended if it is properly maintained, which can be accomplished with the aid of an AMC. Minor difficulties will be resolved beforehand by a skilled ac service specialist. This will also avert any potential injury in the future.
A professional air conditioning service center will assist in inspecting, cleaning, and making sure that your filters are changed on schedule. This will lessen the likelihood of a serious breakdown or other ac unit failure.
An air conditioner will use less energy if it is free of blockages and leaks. By using less energy and paying less on your power bill, regular ac repair may also help you save money. Moreover, it will enhance ventilation and cooling.
Avoids Costly Replacement
Maintaining an air conditioner will prevent the need for replacement. An air conditioner replacement is expensive. Hence, to prevent these costs and to get better cooling, make sure your ac is serviced frequently.
Your home or place of business may occasionally have a bad odor emanating from the air conditioner. This is due to the dirt, fungus, and bacteria in your ac unit. In this situation, you must contact an ac service professional to inspect your air conditioner and eliminate the offensive odor from your house.
Proper cooling is ensured by routine ac maintenance. In addition to the high maintenance expenses, if the air conditioner malfunctions, your home will become hot and uncomfortable. A yearly AMC will thus guarantee prompt ac maintenance and repair.
Your air conditioner will generate HFCs, or man-made greenhouse gasses when it encounters issues like refrigerant leakage. All of those are gasses that are damaging to the environment and contribute to global warming. Although not all technicians recycle these gasses from the equipment, some do.
At times, the air conditioner in your house or place of business can smell bad. This is frequently caused by dirt, germs, and mold growing within your device. Contact a service provider immediately away if you ever smell anything unpleasant coming from your units so they can examine them and get rid of the odor.
An air conditioner has normal wear and tear, just like any other equipment, and needs routine maintenance to operate at its best. The air filters in your air conditioner gather dust, pollen, and other pollutants whether you use them all year or only in the summer. To guarantee that pollutants are eliminated and pure air is circulated in the area, a professional thoroughly cleans all filters during AC maintenance. An air conditioning maintenance in dubai brands suggest seasonal cleaning and regular maintenance to get rid of impurities.
Seasonal Servicing Benefits
Frequent AC maintenance may improve ac performance and save energy costs. A non-serviced AC may use more energy to produce cold air or may fail to do so for reasons like a gas leak.
A professional doing an ac maintenance repair will look for any problems that are preventing your ac from operating at its best, including gas leaks.
The Value Of An Authorized Service Provider
Not all ac servicing providers are created equal. Even though it could be alluring, it is advisable to go with a service provider that has been approved rather than the vendor offering the most economical options. An organization is deemed to be an approved service partner by a product manufacturer if it is capable of providing services that meet the manufacturer's requirements.
Replacements And Repairs
Selecting a licensed service provider will provide you with the assurance that your repairs will be done correctly by qualified professionals. Any post-installation replacements won't use parts from the aftermarket. Third-party replacement parts could not be of high quality or they might not work with the ac. By using them, you run the risk of experiencing serious issues including a condition growing worse or a sudden collapse. Also, using them may void the product's warranty.
Wrapping Up
Your ac unit will receive better maintenance and quality servicing from a skilled ac service professional. To avoid making several calls or looking up phone numbers, you may raise an air conditioning maintenance in dubai request by installing the specific app. Though you can upload the information about your ac. With this app, you may plan the upcoming ac service and keep track of all prior ac services.