Some top ideas to enhance the interiors and ambience of your office space:
Most of us spend a considerable amount of time on the office desk and have always been thinking about how to keep this office table organized. No matter how hard we try to keep things organized on the office table; it turns out to be a total mess. The situation is worse for those who work from home and have converted their home into their office station.
Office furnishings, remodeling, and décor are a very costly affair and are not always feasible, especially when things could get sorted out by employing professional architectural firms.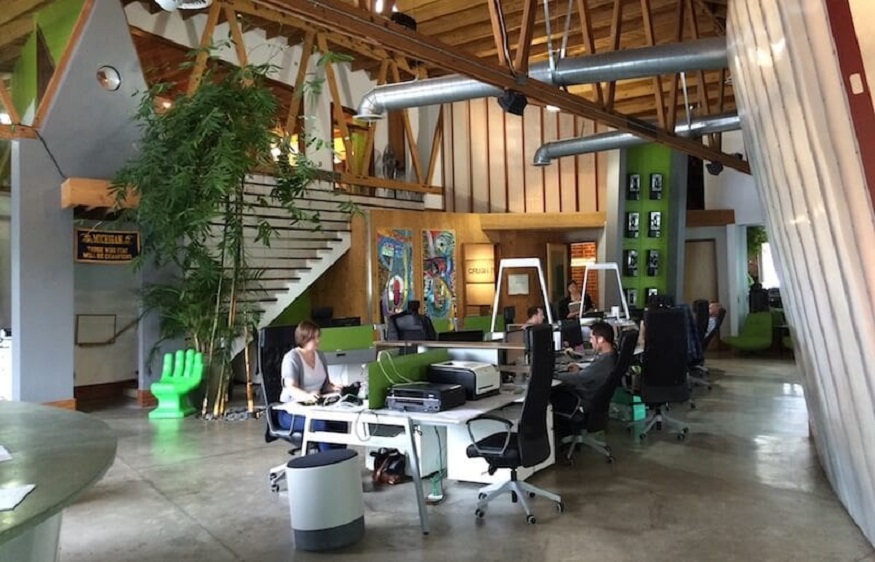 Some top ideas for office décor:
Wall-mounted desk
To maximize the office space and to declutter the office table, the best option is to employ a wall-mounted desk to gain some extra space. Important gadgets such as a personal computer, keyboard, and mouse can be placed on the main table, whereas office files, pen holders, and other accessories can be placed on the wall-mounted side desk that is arranged in close reach from the office seat. The background of these walls can be coated with artistic wall panels for an aesthetic look.
Desk organizer
Most of us have the habit of keeping all important things in close reach on the office table creating a total mess of it. When we have to find something before a meeting in a short period, we would be confused about which wire or cord to pull in these stressful situations. Organizing the desk by sorting different things in different boxes is a must, keep different boxes or a single wooden or cardboard box with many compartments to store different things such as paper clips, tapes, board pins, stationery, mobile, cards, pen drives, etc. would surely be a cure.
Clipboard wall art
Again we can take advantage of the wall to maximize the utility of the office space. Important things to do and meeting schedules can be neatly written on clipboards and hung on the colored wall panels. They would also look elegant and would store even old schedules for a longer time to be retrieved at a later stage. Inspirational quotes and thoughts that are written with stylish fonts would find a place in these clipboards for an elegant and thoughtful office space.
Metal wall grids
Some offices would have restrictions on using the walls for sticking memos and reminders. The ideal way to both organize and décor the office space in these situations is to make use of old metal wall grids that could be made to stand against the table. Motivational quotes, things-to-do reminders, pictures, and practically everything can be hung on these grids to keep things organized.
Best place to get the architecture of the office designed: Final verdict
Colonelz is one of the leading architecture firms in Gurgaon that helps in making your life simpler by constructing an architecturally sound space for your office. Contact them today to transform your office for better at an economical cost.