Tips for Dealing Examination Stress and Anxiety
The expectation is the leading cause for stress and anxiety in our life. A little stress and anxiety are good for getting motivated by yourself to achieve something that you expected. But when it exceeds the limit, it creates many problems. In the case of students, the stress will be at the time of examination. Good preparation and determination can help to reduce the stress and tension of exams. Working hard without breaks and constantly engaging in studies may give you good marks but fail in your life.
The examination is of different types. It varies from the usual academic tests to competitive examinations. There are a lot of study materials available in the market apart from textbooks. There will be many solved questions and answers, mock tests etc. These are beneficial for scoring good marks or ranks for competitive as well as academic tests. In this article, we will be discussing some tips to manage stress and anxiety while preparing for exams.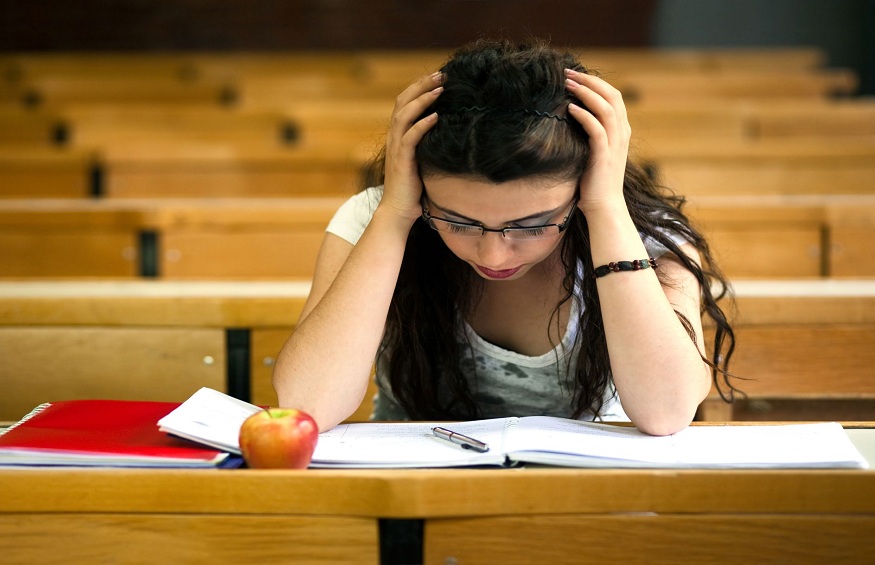 Tips to Manage Exam Stress
Some tips are discussed below for managing stress while preparing and at the time of examination.
Time Management
We all know that time is so precious, and it depends on how well you manage the time for the events. Before preparing for the examination, be cautious about how many days are left for the exams and how much time is needed for each subject and compose a timetable. Following this way, you will be able to manage time as well as stress.
Avoid Multitasking
Always avoid multiple tasking in between studies. Focus on the particular thing that you are doing. If you are supposed to study a subject, concentrate on that and leave the remaining things that keep worrying you. Get rid of distractions and make a list that you will do or learn for the day.
Get enough sleep
Overthinking and learning too much never ends positively. Everything has its limit. So keeping that in mind, avoid those excess things that you are doing and get enough sleep. A night of good sleep and a relaxed mind is mandatory for all students. Therefore, it is better to get eight hours of sleep and feel very comfortable. Sleeping is one of the stress-free therapies that you can do by yourself.
Keep a balanced diet.
Nutrients are necessary for the proper functioning of all organs in our body. Therefore, maintaining a balanced diet is very crucial for the purpose. Avoid having junk foods and consume more fruits and green vegetables. This helps in increasing your memory power as well as reduce stress and anxiety.
Reduce phone usage
When you start studying, focus on that particular thing and remove distractions around you. Over usage of mobile phones are nowadays seen in between students that deviates the mind to unnecessary things. Due to this reason, students will lose their concentration and start getting nervous, leading to stress. Before a few days or months of the examination itself, try to control your phone usage.
Combined studies
Start studying with your friends and avoid stress by talking with them. Always a good friend can help you in your bad times. Combined studies are beneficial for sharing bits of knowledge. Each individual has their ideas and concept learning. Make use of the time when studying with friends without talking unnecessarily.Competitive exams are tough compared to other exams. About 50% of competitive exams like UPSC, SSC will have GK questions. General awareness is fundamental, and this is achieved by reading books and using combined studies by sharing knowledge. When you start combining research with friends, they might also get some knowledge, and you will learn new things.
Ultimately, focus on progress, not perfection. Once you have done the exam, it's over. Don't think more about the past. That always worries you instead of motivating. Find activities that help you relax and enjoy the time.