6 Ways Managed WordPress Hosting scores over Shared or DIY hosting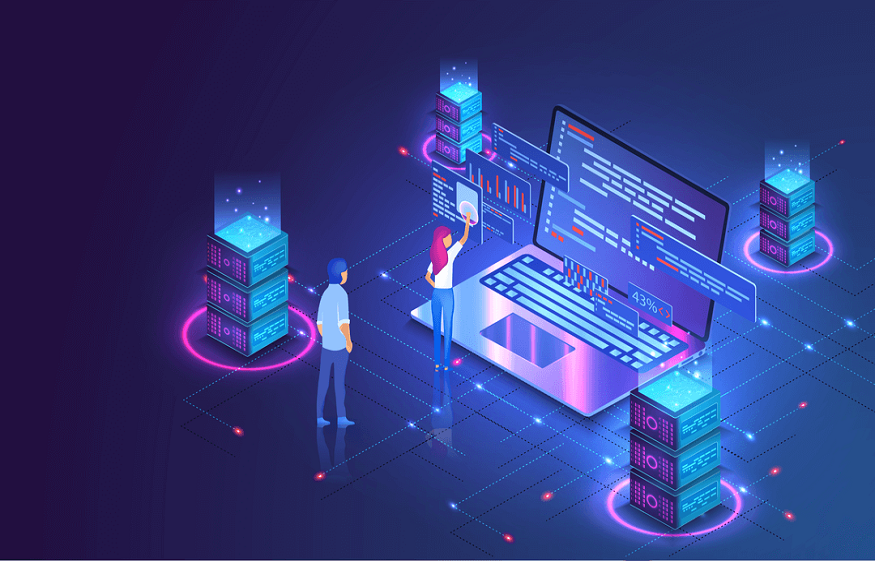 Multiple things need to be tackled as a business to survive and succeed online. From hosting and marketing, to content creation and social media presence, you can't skip a thing. To get the required edge in such a fiercely competitive environment, the most recommended option is Managed WordPress Hosting. So far, it has proved to be the best WordPress Hosting.
While the low-cost Shared Hosting is typically for newcomers on the web, the cost-effective DIY type too makes performance and maintenance totally your responsibility. The latter can even backfire if you are not cautious, which takes up your valuable business time.
As compared to the above two, Managed WordPress Hosting is undoubtedly a great investment for SMBs, high traffic blogs, and companies. This type is fine-tuned for the CMS (Content Management System), saves manpower and time, while offering an enhanced performance.
A Comprehensive Package
Although this article discusses the several benefits of the best WordPress Hosting, it is advisable to spend enough time researching what suits your business before you choose your hosting package. A good way is to begin with the DIY method and later upgrade it once your business shows signs of growth. It won't be a wrong choice even if you invest in Managed Hosting from the beginning and focus all your energy in growing your business.
Let us see the 6 ways Managed WordPress Hosting scores over other types.
1. High-Performance
The very first reason to pick this option is that the providers especially fine-tune their hosting environment to work with WordPress. Unlike with a shared host or a DIY method, here you need not spend time and costs to install software and optimize in order to obtain the desired high speed. In case of Managed WordPress Hosting, the caching is handled by the hosts. The customer does not need to hassle with the fastest caching plugin, which itself proves to be a big time-saver. A good quality host thus guarantees you high-performance along with the latest and greatest architecture utilizing technologies such as MariaDB, PHP 7, HTTP/2, HHVM, and NGINX, all of which are proven high-performance combinations for best WordPress Hosting.
2. Auto Backups
It goes without saying that there should always be backups to your WordPress site to deal during crisis situations. A Managed WordPress Hosting provider  automatic backups unlike Shared and DIY plans, in the package. A good host provides you with an easy one-click restore as well as manual backups. This kind of backup saves you the trouble of backup plugins, Cpanel, FTP, or phpMyAdmin.
3. Developer-Friendly
An advantage with the Managed WordPress Hosting is the easy access to added developer-friendly features. This is one facility you might miss when you prefer a Shared host. The features include Composer, SSH access, Sequel Pro, HeidiSQL, and Git. Shared hosts usually do not give SSH access, which simply means you have no way by which you can use any of these features. The features can be set up in case of a DIY VPS (Virtual Private Server), but it asks for a tedious effort.
4. Scalability & Global Reach
Scalability is an important aspect for any host. When your resources are exhausted in Shared Hosting, you are left with only the option of upgrading to a higher plan. In a way, you are forced to migrate to a Dedicated Server. This can take a lot of your valuable time as you constantly have to keep a tab on your limits. Although it is easier to scale in case of a DIY VPS, you need to have some good server knowledge for that.
The provider of a Managed WordPress Hosting will handle all this for you. He simply notifies and upgrades you without demanding your intervention whenever you are crossing the pre-defined limits.
It is also the best WordPress Hosting for a growing enterprise as a managed hosting provider typically has a vast infrastructure, designed for global reach, which helps you in strategically placing your site closer to your target groups which, in turn, decreases network latency and ensures faster page loading.
5. Support & Security
Superior support is something integral to managing WordPress Hosting. Such providers mostly handle WordPress platforms and do not dabble in Magento, Drupal, cPanel, etc. The support teams focus on particular areas at a time and develop a high-level of expertise and in-depth knowledge in these specific areas. Businesses have great experiences contacting the support teams of a WordPress host.
And security, of course, is an important aspect. There is no aid from the hosts in Shared or DIY VPS if your site is hacked. A managed provider, on the other hand, has a system in place to guard your site from malware.
If you choose to invest into a web hosting provider that gives you this feature, it will save a lot of your time, besides giving you the peace of mind to focus on your business.
6. Premium DNS
A premium DNS is something that Shared or DIY VPS methods will never get you. In the two latter cases, you will have to separately sign up for the service. Most managed hosting providers offer premium DNS on all plans.
DNS servers do the mapping for you, just like a phonebook for the internet. It routes back to the IP each time you type an address into your browser. DNS providers have various speed levels. A premium DNS is backed by large networks and so provides faster DNS lookup times. A reliable DNS provider also ensures you protection from DDoS attacks, thus making managed hosting the best WordPress Hosting option.
Conclusion
For small and medium businesses, managed WordPress Hosting proves to be a stronger option as compared to shared hosting or VPS. It takes more money, but also brings you higher returns on your investment. This is an investment worth making for your business.