A Bike Insurance Policy And A Bike Warranty Are Two Different Things
Many people consider that the insurance for two wheeler and the bike warranty are the same. As we talk about the similarity, both provide some level of protection for your bike and cover different risks. However, it is critical to understand that these two concepts are completely different and should be understood by bike riders.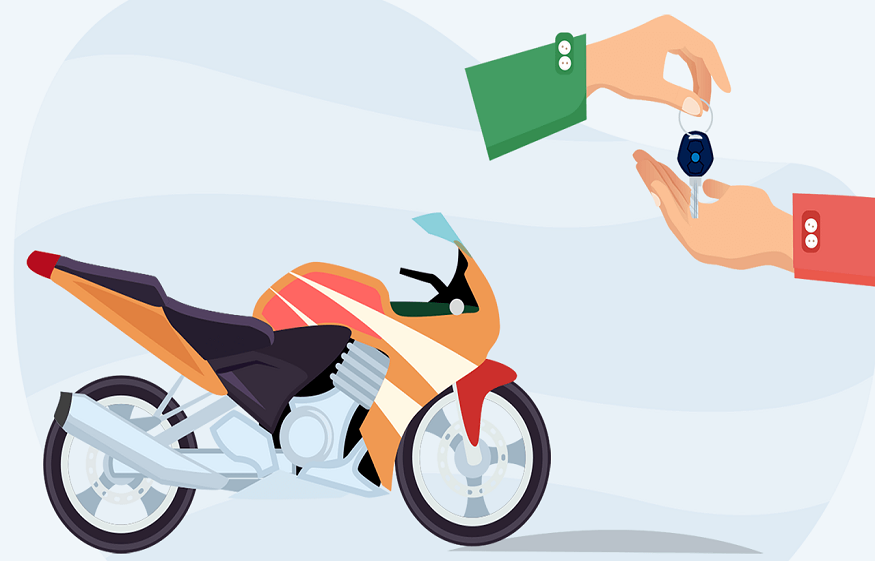 Thus, in this article, we will learn about the difference between a two-wheeler insurance policy and a bike warranty.
Bike Insurance Policy
A bike insurance policy is insurance for a bike that protects the insurer from various liabilities and damages that arise from the bike and provides coverage against losses in accidents, collisions, theft, natural disasters, man-made disasters, etc.
Two-wheeler insurance is categorized into three kinds of insurance policies, such as
1. Third-party bike insurance:
In this, the insurance companies provide coverage if any of the damages occur to a third party's life or property. It is legal in India to have third-party bike insurance.
2. Stand-alone or own-damage insurance:
In this case, the insurance company gives coverage against the liabilities that arise from the insurer's own life or a bike.
3. Comprehensive bike insurance:
This policy provides comprehensive coverage for all damages and losses resulting from any accident or unexpected event, and that's why it is called full bike insurance. It is a combination of both third-party bike insurance and your own damage insurance, making it the preferable choice.
Bike Warranty
A bike warranty is something that the manufacturer offers at the time you purchase a new bike. It provides coverage for the repairs and replacement of defective parts and components due to any manufacturing defects or faulty craftsmanship, including issues with the engine, transmission, suspension, brakes, electrical components, or more. But the exact coverage can be different according to the manufacturer's terms and conditions of the warranty.
Generally, bike warranty last for a certain period. However, you can get an extended warranty from the maker or a different supplier to get more protection.
Bike Insurance Policy Vs. Bike Warranty – What's The Difference?
Point of Comparison
Bike Insurance
Bike Warranty
 

 

 

Type of Coverage

It covers losses or damages being brought on by mishaps, theft, natural disasters, or other unforeseen circumstances.
It covers the cost of fixing or replacing any parts or components that are damaged as a result of manufacturing defects or faulty craftsmanship.
 

 

    Mandatory

Bike insurance is not required. (except for third-party liability insurance),
A new bike's warranty comes when you purchase the bike.
 

 

 

Protection Against

Provides financial protection in case of unexpected events that can cause damages or losses to your bike or a third party.
Provides protection against manufacturing defects and faulty workmanship
 

 

Importance

To avoid financial liabilities and legal issues in case of accidents or damages.
To avoid repair or replacement costs due to manufacturing defects.
Benefits of a Bike Insurance or Two-Wheeler Insurance Policy
1. Financial Protection:
Having a bike insurance online is like having financial protection against the various unexpected events that can occur, which helps you to cover any damages or losses to your bike or a third party and also protect you from the penalties and fines that can occur if you don't have a mandatory insurance policy.
2. Peace of mind:
Having an insurance policy for bike will give you peace of mind as you know you and your bike are protected against future uncertainties.
3. Legal compliance:
According to the motor vehicle act, it is necessary to have third-party insurance if you purchase any of the bikes. So having third-party insurance or a comprehensive bike insurance policy will save you from any legal hassles.
4. Flexibility and customization:
The bike insurance policy gives you the flexibility and opportunity to tailor your policy according to your specific needs and budget.
Benefits of a Bike Warranty
1. Protection against manufacturing defects:
The bike warranty protects against faulty manufactured parts by repairing or replacing your old ones with new ones.
2. Peace of mind:
A bike warranty gives you peace of mind that your bike will not go anywhere once a specific period, as the manufacturer will provide the repair and replacement services of defective parts up to a certain period.
3. Manufacturer support:
Bike warranties are usually provided by the manufacturers, which insure the bike owner that if any need for repair or replacement arises, your bike is on the right track. You will get proper service and genuine parts.
4. Transferable:
A transferable bike warranty Is usually transferable if you sell it to another person, which requires you to release more value from the reselling price of your two-wheeler.
Conclusion
So it is important to have online insurance for two-wheelers and a bike warranty to protect yourself from unexpected events. And you can keep them the same as both serve differently towards bike and bike owner protection. However, it is also recommended that you read terms and conditions, benefits, limitations and exclusions to understand what is covered and what is not. And have both to ensure comprehensive coverage for your bike.