Best Hotels in Singapore for Vacation With Family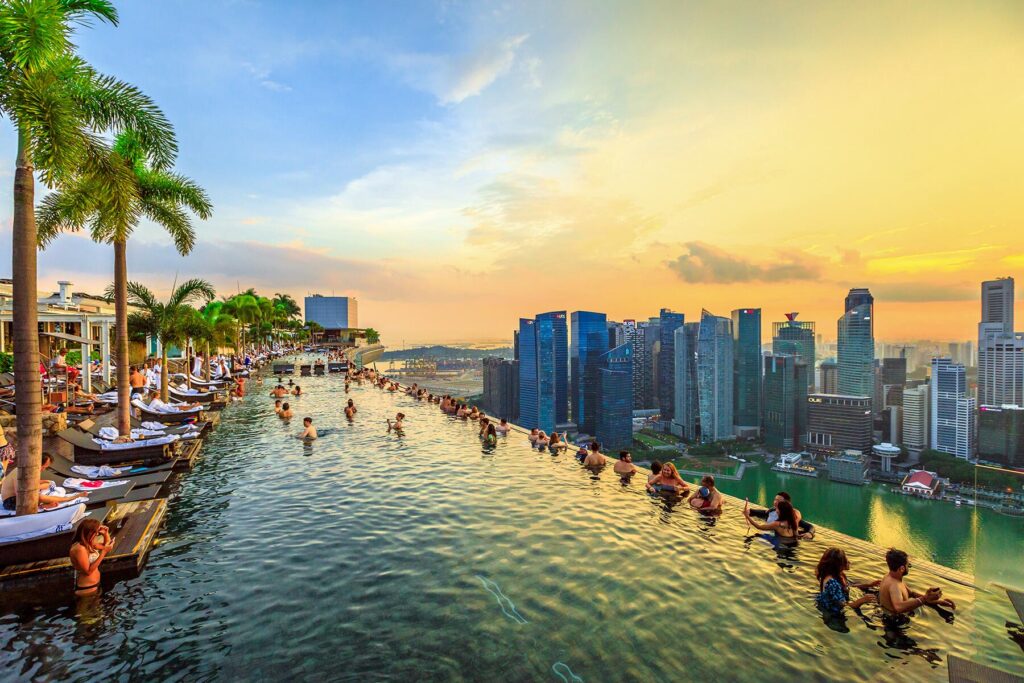 When it comes to the best hotels, you must not consider the cheap hotels to be in the best of the best hotels. Looking at its price, we think the more expensive will give you the best services and experiences. Is that so? Many factors caused the statement.
In Singapore, there are so many options of the hotel you can stay at night for vacations or staycations purpose. They also offer various ranges of prices that you can afford based on your budget. But, can the cheap hotels make their quality one of the best? Let's look up the categories of best best hotels in Singapore and the cheap hotels in Singapore.
The Best Hotel There are many hotels that fit the word of The Best Hotels in Singapore. Some of them like Marina Bay Sands with the view and the infinity pool, Grand Hyatt with the notable five-star services hotel across the world, and Shangri-La built on the center of life in Singapore.
So, what makes the three of them become some of the best hotels in Singapore?
First, Marina Bay Sands with the view and famous infinity pool. The hotel itself also brings you a luxurious experience with top notch facilities. The hotel is surrounded by the best restaurant and shopping places that you can get into there by just strolling around. cultural places in spain
How about the Grand Hyatt? This hotel is a must if you have your budget ready. The hotel is located in the heart of Orchard Road. This is reasonably one of the best hotels because of its location. The best part, you will get large and spacious rooms alongside world-class service in award-winning restaurants mezza9.
Not to exaggerate, I think you must choose Shangri-La Hotel as your go-to option if you want a holiday full of experiences. Located only within walking distance to Orchard road, this hotel will give you complete experiences in a combination of luxury, shopping, and entertainment. You can choose either room in Tower Wing, Garden Wing, and Valley Wing, which gives you unbelievable excellent vibes and views.
The Best 'Cheap' Hotels
When it comes to the cheap hotels category, two hotels come to mind. They are Heritage Collection and NuVE Hotel. Both of them are perfect budget hotels to spend your money on.
Spending the night at Heritage Collection will cost you start from $65 to $110 per room. This hotel offers you a variety of rooms. There are Single, Studio, Studio Premium, and Premium Loft. The best part is that besides this hotel's price is very affordable, the hotels also give you a room with complimentary laundry facilities, a kitchenette, Apple TV, and free high-speed Wi-Fi.
Same as Heritage Collection, NuVE is one of the best budget hotels. Being just one step away from Haji Lane you can enjoy shopping and a cool hangout place to mingle with locals and tourists. The best part is, you only need to spend starting from $89 per night for your stay per night. So, there are pros and cons with the category itself. If you want to look up and spend your holiday in Singapore, just pick one from the hotel above.
But, don't forget to book your room with Traveloka Lifestyle SuperApp. With Traveloka, you can search and choose any hotel you want anywhere in Singapore from budget hotels to highly-starred hotels.
To help you get your book finished quickly, Traveloka will give you various payment options methods from ATM transfer, credit card, and internet banking alongside with many banking partners worldwide.
So, what are you waiting for? book your hotel on Traveloka and get your most unforgettable traveling experiences.