How Can Personalization Benefit B2B E-commerce?
E-commerce is one of the growing businesses, providing many benefits to other businesses. Moreover, the advancement of new-age technologies has put forth features like personalization. Inventory management software is one of the main aspects of e-commerce, and the feature of personalization has always benefitted e-commerce.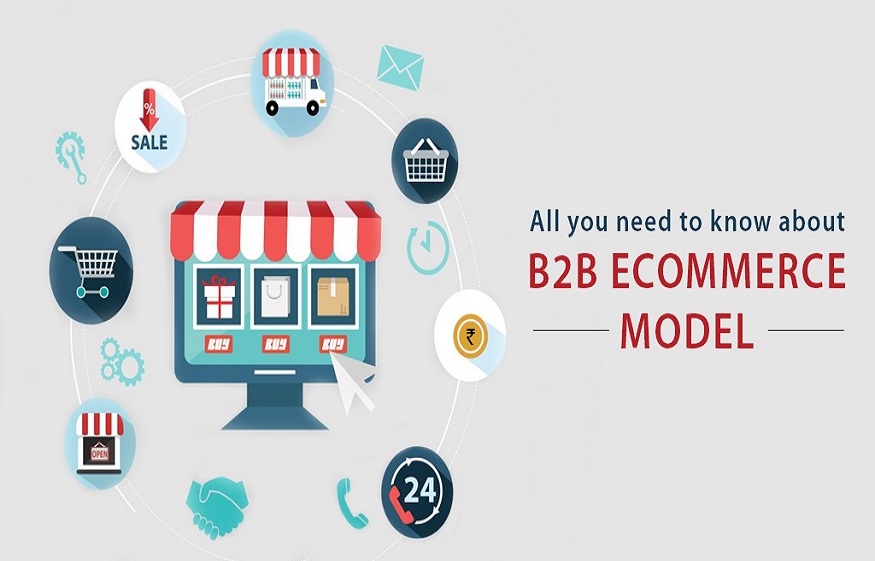 What Is Personalization in B2B Business?
The process of modifying the communication or experience based on the information a business has gained about an individual or client in a B2B business. For instance, personalizing the wholesale multilanguage e-commerce management store in a B2B inventory management will help streamline the business's operations. Furthermore, many customer experiences in B2B business can be personalized, such as Preferential pricing, Process Adoption like Payment cycle etc. Order Execution process as in where to send to whom Distibutor allocation automatic.
Let's take an example to understand personalization concisely and clearly. Suppose a B2B tech site is modifying its homepage to tackle specific companies; they are using personalization as a part of its strategy.
Benefits of B2B Personalization
Increase in Conversion Rate & Sale
Improved customer experience
Customer retention
Fulfillment of client's demand
Boost brand awareness
How Can Personalization Help in B2B Business?
Each client or customer gets a peculiar experience with personalization, such as content, deals, and recommendations of hyper-relevant products. There are many benefits of personalization in B2B business which are as follows:-
Brings Down The Purchase Cycle
A deep understanding of the target audience will help to get insights into the product where there is a need for improvement and modification. To personalize the product, customer behavior, needs, and demands are the foremost and act as the core of the personalization. The personalized experiences and recommendations help to know about the definite buying cycle with more certainty and reduced back and forth. Moreover, personalization help build trust as the business fulfills the customer's requirement. The customer feels sure about the product, which brings fewer chances of exchanges and returns.
Less Rate of Return
Returns are a common problem in B2B business. Often, B2B companies suffer from this constant because they are unfamiliar with brands and customers. The businesses have faced merchandise return rates, and as a result, businesses have to suffer. Fortunately, personalization has changed the whole landscape as it plays a pivotal role in building connectivity and trust between the two agreeable parties. Moreover, personalization helps create a humanized feel and look that always works well with the customers.
Support Technology for Better Customer Experience
Personalization enhances the customer experience; for instance, the personalization feature in B2B multilingual e-commerce website management will enable better business localization. Different customers are available in other countries, and language can become a barrier. Fortunately, the advancement of technology has minimized this impact. Moreover, looking for inventory management software that comprises multilanguage customer order support features will help tap into the global audience. Moreover, multilanguage support has many prominent benefits, such as global audience and business expansion.
A Better Understanding of the Customer
The understanding of the customer lies at the center of personalization. Half of the work is already done if the business can analyze the customer. Consider a situation where you are offering the customer of Spain an option of payment in American dollars; your customer may suffer from currency issues and much more. Thus, it becomes crucial to know the customer thoroughly and build products that match their requirements.
Widens the Reach
By leveraging personalization and technology, businesses can get a chance to meet the requirements of the customer with ease. A good customer relationship can be built quickly if the business offers full-proof solutions to its customers.
Ways to Personalize the Order Management
B2B order management software can help to build excellent customer experiences, and it is one of the good ways to transform the selling process in a more accurate and unique manner.
Provide Integration and Tools
While offering the product, providing the customer with essential tools and integrations can make life easier for the customers. For example, businesses can provide integration with tools like Airtable for SaaS products. Also, adding up payment options is always an excellent option to provide more flexibility.
Maintain the Glocal Approach
Touching the customers' pain points helps you with globalization. So, it becomes crucial to communicate with the target audience in their local language, as it helps to offer region-specific delivery options and region-specific solutions and services.
Cater to Specified Industries
B2B companies can offer their product and services to different companies. So, making use of personalization at the industry-specific level will help the customer understand the product better.
Examine and Function
In order to perform the personalization, thorough research and analysis help better serve the requirement.
Wrapping Up
Personalization has many benefits in B2B business, such as customized experiences, services, brand building, higher conversion rates, higher brand loyalty, trust building, and much more. Moreover, personalization is key to building many marketing strategies, and it aids organizations in customer retention and staying relevant to the market's target audience.